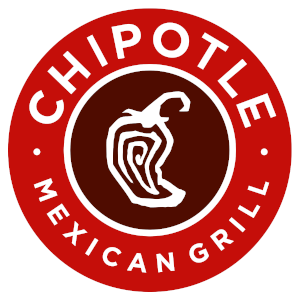 Chipotle Mexican Grill Inc is a chain of restaurants specializing in Mission Burritos and Tacos. It has its business in the United States, United Kingdom, Canada, Germany, and France.  Its name has been derived from chipotle, the Nahuati name for smoked and dried jalapeno chili pepper.
It was founded in 1993 by Steve Ells and had 16 restaurants (all in Colorado) when McDonald's Corporation became a major investor in 1998. The chain had grown over 500 locations by the time McDonald's fully divested itself from Chipotle in 2006.
In 2013 Chipotle had a net income of US$327.4 million and more than 45,000 employees with more than 1,700 locations. It is one of the first chains of fast-casual dining establishments. The company in a mission statement called "Food with Integrity" has highlighted its efforts in using organic ingredients and serves more naturally raised meat than any other restaurant chain.
Chipotle had started expanding in Europe and opened its first restaurant in London in May 2010. The second one was opened in September 2011 and the following year three additional locations were opened in the London area where the demand was on a rise. However, with the opening of the sixth location in 2013 and the seventh in 2015, the rate of expansion in London slowed down. Chipotle however blames the slow economic growth in the UK and the British unfamiliarity with Mexican Foods which led to the slow growth. At around the same time, several locally owned Burrito Chains had opened locations across the UK.
In May 2012 it opened its first restaurant in Paris, France, and in August 2013 in Frankfurt Germany. France experienced slow growth with the second location opening in 2013 and the third one in 2014. By February 2013, there were only 10 locations outside of the United States with 5 locations in Toronto, 4 locations in London, and 1 in Paris. However, the rate of overseas expansion was slower than expected.
Chipotle's restaurants are all company-owned, then franchised. As of the end of 2021, they have 2,788 restaurants now opened in the United States and Canada.
Chipotle's founder Steve Ellis serves as the Chairman and Co-Chief Executive Officer and has a 1.25% stake in the company.
The architecture of all the Chipotle restaurants is alike. They look unique and have been built with most of the same materials which are a combination of plywood, corrugated metal, stainless steel, and exposed ductwork. The interiors have been given an "Industrial Sheet Metal-Look".
It has built restaurants using white ceramic tile instead of stainless steel because they feel recycling tile is much easier than steel. The approximate cost of opening a new restaurant is about $850,000. When the first Chipotle restaurant opened, Steve Ells asked his sculptor friend, Bruce Gueswal to design the chairs and styled Mayan king whose face somewhat resembled civil rights leader, Martin Luther King Jr. Both the items were made from Wood and Metal.  
The architectural team incorporates the principles of sustainable architecture in their projects. A "green" location in Illinois has an on-site six-kilowatt wind turbine, which generates about 10% of the restaurant's electrical needs.  A location in Austin, Texas was the first to receive a four-star rating from the city's Green Building Program. It has also made some arrangements to add solar panels to 75 of its restaurants. It has also contracted to clean its stores in New York City and Long Island with plant-based cleaning supplies. The cleansers are readily bio-degradable and non-toxic to humans.
Additional Company Information
Corporate Fax: 302-674-5266
Address: 1401 Wynkoop Street, Suite 500, Denver, CO, 80202
Current Location Information