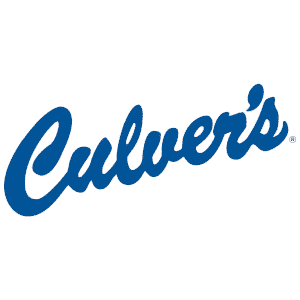 Business Profile:
Culver's Franchising System, Inc is a privately owned and operated fast casual restaurant chain that operates mainly in the Midwestern United States. The first Culver's restaurant opened in 1984 in Sauk City, Wisconsin. The chain had 541 restaurants across the United States as of November 5, 2014. In 1984 it was started by Sauk City restaurateur George Culver with an A&W on Phillips Boulevard (U.S. Highway 12) in 1961. Culver's has a mascot, an anthropomorphic custard cone named Scoopie.
He along with wife Ruth, son Craig and daughter-in-law Lea, opened the first Culver's Frozen Custard and ButterBurgers on July 18, 1984.The Culvers were approached about franchising a restaurant in nearby Richland center in 1987. The Culvers agreed, granting the franchisee a loose licensing agreement, charging no fees or royalties. A year later George Culver decided to walk away from the restaurant business. As he had invested very little money in the franchisee it was easier for him to make a decision to quit.
As a result of this experience, the Culvers established a set of standard franchising procedures that form the basis for those currently used by Culver Franchising System, Inc. Three years later they started business in Baraboo and business quickly doubled. Gaining recognition with this store, this small town chain helped them in expanding their business in the Madison and Milwaukee areas. It grew rapidly and by the end of 2011, they had 445 Culver's restaurants in 19 states.
Culvers was a growing local chain with only 14 restaurants across southern Wisconsin by 1993. It's first restaurant outside Wisconsin opened in Buffalo, Minnesota in September 1995, Roscoe Illinois in December 1995, and Dubuque, Iowa, in November 1996.The company opened the first Culver's outside the Midwest in Texas in February 1997.
The current franchising strategy is of contiguous expansion at a pace of about 40 new stores per year. The chain expanded into Colorado Springs, Colorado, and Cheyenne, Wyoming in 2005, followed by an opening in Bowling Green, Kentucky in July 2006. Culver's shifted its attention to developing markets beyond the Midwest. It expanded to the Phoenix metropolitan area in 2008 and in South Carolina in 2012. As of August 2012, Arizona had 13 locations.
It expanded into Utah in 2011 when Kristin and Tom Davis of Wisconsin relocated to Utah and opened a 100-seat Culver's franchise in Midvale. The couple signed a development agreement for four locations in the southern half of Salt Lake County.
The Metro-98 prototype which was developed in 2006 and first constructed in Fort Dodge, is compact than the traditional 120 seater commonly built through much of Culver's expansion. The Metro-98 has less seating arrangements and it has also reduced the amount of land needed for construction by around 20%. Culver's Blue Spoon Cafe, opened its first store in Prairie du Sac, Wisconsin in 2000 as a soup-sandwich-salad restaurant as Blue Spoon Creamery Cafe. The name Blue Spoon has been derived from the color of the spoons used at the Culver's fast food restaurants. They had opened a second store in Middleton, Wisconsin which was open for two years but closed down in August 2010.
Culver's menu features Culver's trademark ButterBurgers and frozen custard, which is also sold in bulk. The menu also includes pork and fish, fried chicken, veggie burgers, salads, and sundaes. The menu is divided into seven sections: Sandwiches, Sides, Drinks, Kids meals, Dinners, Salads, and Desserts. Items are made to order and are served at table-side. Culver's also sells its own brand of Root Beer. Culver's sponsors sports teams including the St. Cloud Rox, Wisconsin Badgers, Milwaukee Admirals, Iowa Hawkeyes, Minnesota Wild, and Chicago Cubs.
Additional Company Information
Corporate Fax: 608-643-7982
Address: 1240 Water Street, Prairie du Sac, WI, 53578
Current Location Information