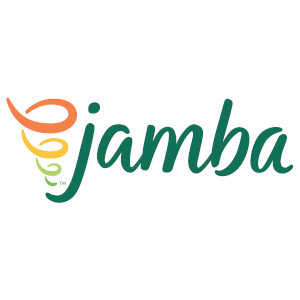 Welcome to the fascinating world of Jamba Juice, where healthy and delicious blends of fruits and vegetables have transformed the way people experience juice. From its humble beginnings as a juice bar to becoming a nationally recognized brand, Jamba Juice has achieved remarkable success in the commercial real estate industry. In this overview, we will delve into the key milestones, real estate ventures, and expansion plans that have shaped Jamba Juice's journey, captivating commercial property owners and real estate brokers with its growth potential.
Founding and Early Growth: Jamba Juice was founded in 1990 by Kirk Perron, an avid cyclist and juice enthusiast, who opened the first Jamba Juice store in San Luis Obispo, California. Initially named Juice Club, the store focused on providing freshly squeezed juices and smoothies. However, it was in 1995 that the brand underwent a significant transformation when it was rebranded as Jamba Juice. This rebranding marked the beginning of a journey toward national recognition and expansion.
Expansion and Strategic Real Estate Ventures: Jamba Juice's expansion efforts have been characterized by strategic real estate ventures and a focus on securing prime locations. The company recognized early on that its success depended on its ability to attract a wide customer base, and location played a vital role in achieving this. By carefully selecting high-traffic areas, such as shopping malls, airports, and urban centers, Jamba Juice positioned itself as a convenient and healthy option for on-the-go customers.
Key Milestones and Store Counts: Over the years, Jamba Juice has achieved significant milestones, solidifying its position as a leader in the industry. By the end of 2000, the company had opened its 100th store, demonstrating its rapid growth and expanding customer base. Building on this success, Jamba Juice continued to expand, surpassing 500 stores by 2005 and reaching the impressive milestone of 1,000 stores by 2010.
Market Expansions and Collaborations: Jamba Juice's expansion has not been limited to domestic markets. The brand has successfully ventured into international territories, reaching customers across the globe. Notable collaborations with major partners, such as grocery stores and other retail chains, have also contributed to Jamba Juice's widespread presence. These collaborations have allowed the brand to expand its reach beyond traditional store formats and provide its products to an even broader audience.
Recent Change in Ownership and Future Expansion Plans: In 2018, Jamba Juice underwent a change in ownership when Focus Brands, a leading global franchisor, acquired the company. This change brought new opportunities and resources to Jamba Juice, enhancing its ability to expand and innovate. As of the latest information available, Jamba Juice has outlined ambitious plans for future growth, with upcoming store openings in strategic locations across the United States.
Enticing Opportunities for Commercial Property Owners and Real Estate Brokers: For commercial property owners and real estate brokers, partnering with Jamba Juice presents exciting investment opportunities. With a proven track record of success, impressive store counts, and a commitment to prime real estate locations, Jamba Juice attracts a steady stream of customers and generates foot traffic, benefiting neighboring businesses. The company's emphasis on health and wellness aligns with the growing consumer demand for healthier food and beverage options, making it an appealing tenant for commercial properties.
An Optimistic Outlook and Continued Growth: In conclusion, Jamba Juice's journey from a humble juice bar to a renowned national brand is a testament to its strategic real estate ventures, successful market expansions, and notable collaborations. With recent changes in ownership and ambitious expansion plans, Jamba Juice is poised for continued growth and market dominance. As a commercial property owner or real estate broker, the opportunity to collaborate with Jamba Juice offers the potential for
Additional Company Information
Address: 6475 Christie Avenue, Suite 150, Emeryville, CA, 94608
Current Location Information