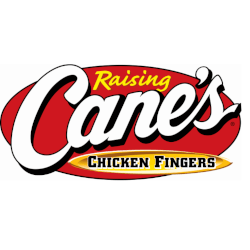 Business Profile:
Todd Graves, described as the "Founder, CEO, Fry Cook and Cashier" on the Raising Cane's Chicken Fingers website, did not start out in the culinary industry.  He, in fact, worked as a boilermaker in an Louisiana refinery and commercially fished for Sockeye Salmon in Alaska  in order to save money and start the first Raising Cane's location.  Mr. Graves renovated and opened their flagship location in Baton Rouge in 1996 and has been growing ever since.
Graves' vision for Raising Cane's was, and continues to be, to "grow restaurants all over the world and be the brand for quality chicken finger meals, a great crew, cool culture, and active community involvement."  Their menu has remained simple, limited and focused on fresh ingredients.  The chicken fingers that are served are fresh and never frozen and are offered with a variety of sauces, crinkle cut fries and cole slaw.  
In addition to providing communities throughout the country with quality fast-casual food, Raising Cane's works to create and provide people within the community a place to work where they work hard but always have fun.  As Raising Cane's developed a stronger bond within the communities they are located in, their community involvement grew.
Additional Company Information
Address: 100 North St, Suite 802, Baton Rouge, LA, 70802
Current Location Information