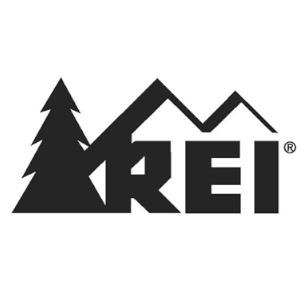 Business Profile:
REI, or Recreational Equipment, Inc., started as a cooperative, or co-op, in 1938 by Lloyd and Mary Anderson and continues to operate as such to this day. The inspiration, or really necessity, for opening REI (named much after it's inception), was due in part to the lack of outdoor equipment available in the United States. It wasn't until 1959 that REI's first warehouse location opened for business, and up until then, space was rented at other local businesses and operated out of the Anderson's basement. In 1960, REI had grown to a membership of 20,000 people and had one store located in Seattle.
In 2010, REI has grown to 114 locations and boasts over 10 million members with current CEO and President at the helm, Jerry Stritzke. REI offers products geared towards outdoor enthusiasts selling equipment as well as their "award-winning line of gear and clothing that is exclusive to REI and combines quality, performance, style, and functionality to meet the outdoor recreational needs of men, women, and children."
Probably one of the most interesting aspects of REI is that fact that it is a co-op. What does that mean? According to their website, a "consumer co-op… enables us to focus on the long-term interests of the co-op and our members. We answer to you – our members – and run our business accordingly. And it means that we're able to operate a business that plays a vital national role in growing outdoor participation and protecting the environment for future generations."
REI is not a publicly-traded company, has store locations, telephone and mail order services and two, yes two, online stores but also has a full-service travel service offering unique trips around the world for their members. They also work to give a portion of profits to "help protect and restore the environment, increase access to outdoor activities and encourage involvement in responsible outdoor recreation."
Lastly, REI has it's own foundation, The REI Foundation, whose, according to their website, "mission is to ensure that tomorrow's outdoor enthusiasts and conservation stewards reflect the diversity of America." The foundation works to encourage active outdoor participation for families and young people as well as lend support to communities who are in need of recovery funding from natural disasters.
Additional Company Information
Corporate Fax: 253-891-2523
Address: 6750 South 228th Street, Kent, WA, 98032
Current Location Information