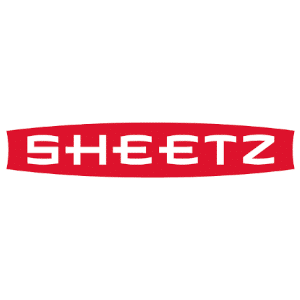 Sheetz, a popular convenience store chain in the United States, was founded in 1952 in Altoona, Pennsylvania. The chain started as a small dairy store, but gradually expanded into a convenience store that offered gas, food, and other retail items.
In the 1980s, Sheetz began expanding beyond its home state of Pennsylvania and into neighboring states, such as Maryland and West Virginia. By the 1990s, the chain had expanded into several other states, including Virginia, Ohio, and North Carolina.
One of the keys to Sheetz's expansion was its focus on real estate. The company sought out prime locations for its stores, often near major highways or busy intersections. Sheetz also invested heavily in its stores, designing them to be modern and inviting, with a focus on customer experience.
Sheetz continued to expand throughout the 2000s and 2010s, with a particular focus on the mid-Atlantic region of the United States. In 2017, the chain announced plans to open 60 new stores in the following year, including its first location in New York State. As of 2021, Sheetz operates over 620 stores in six states: Pennsylvania, Maryland, Virginia, West Virginia, Ohio, and North Carolina.
In addition to its brick-and-mortar stores, Sheetz has also expanded its digital presence in recent years. The company launched a mobile app that allows customers to order food and drinks ahead of time and skip the line when they arrive at the store. Sheetz has also partnered with delivery services such as DoorDash to offer delivery from select stores.
Overall, Sheetz's expansion and real estate plans have been driven by a focus on customer experience and convenience, as well as a willingness to invest in prime locations and modern store design.
CREHQ members will find Sheetz real estate requirements and contact details while logged in.
Additional Company Information
Address: 5700 6th Avenue, Altoona, PA, 16602
Current Location Information