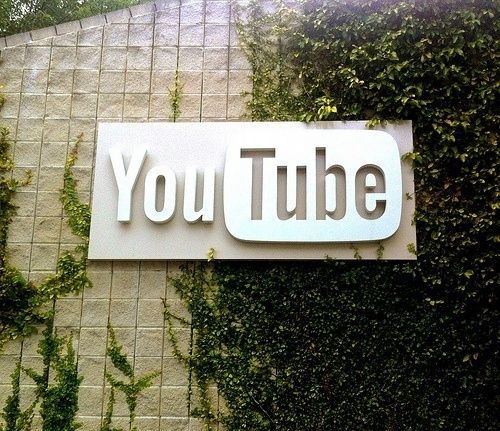 It is said that a picture is worth 1000 words. Then a video should be worth 1 million words. Today the main source of traffic on world's top websites including Youtube and Facebook is Video content.
As per a study done by CISCO, video traffic will be 82 percent of all consumer Internet traffic by 2020. No wonder videos are becoming an effective tool for the marketers these days.
Real Estate professionals have been great marketers traditionally. I wonder, why the same Real Estate professionals are not using the modern marketing channels effectively. In this post, I would highlight why every Real Estate agent should be on Youtube and how Youtube can be effectively used for marketing. I hope that Real Estate professionals can be on top of their marketing game again.
Why Youtube?
Well, here are the top reasons, why you cannot avoid Youtube:
Over one billion people visit YouTube to watch videos every day
Youtube is the second largest search engine after Google
Over six billion hours of videos are browsed every month
More than 1 billion videos on YouTube are played on handheld devices
It's FREE
I am sure those are enough reasons for you to be convinced why Youtube is such a great marketing channel. Now the question is how to use Youtube effectively. Well here are my top 5 tips:
Make a Brand on Youtube
Once you start a Youtube channel, you don't want your audience to feel that they have landed at a person's channel who wants to hide his identity. Instead, they should feel a level of trust the moment they see your first video.
To start with, upload a nice channel art, write a great description in the About section and add links to your social media channels.
While uploading videos, you should also have your logo in the video and ideally, you should have a branded introduction before you start sharing the information.
Choose the Right Content
Don't think about spamming your Youtube Channel. Days of uploading Cat Videos and gaining subscribers are over. That doesn't mean that Cat Videos are not nice, they don't belong to your Real Estate channel. So, upload only relevant content. For eg. as a real estate agent, you can upload:
Client testimonials
Real estate related informational videos
Market updates
Neighborhood tours
How-to guides
You can be creative with the content. Subscribe to some good Youtube channels that produce good content. You don't have to copy their content but you can get some great content ideas from these channels.
Youtube Optimization
After you make a content rich video that you are sure would be useful to your audience, next step is to upload the video on Youtube and optimize it.
Write a nice 300-400 words description. Include relevant links. Include your keywords in the Title once and two to three times in the description. Also, include 3-5 tags that would include the main keyword and a couple of related keywords. Don't forget to include your brand as one of the tags as that would help you get your other videos in the suggestion list of Youtube on right-hand side.
To increase footfalls on your Youtube Channel, you can also link it to your real estate blog if you have and also add the channel link in your email signature. This way, more people would be made aware of your Real Estate Channel.
Add a Featured Video
If you want to involve more and more people on your YouTube channel, then don't forget to introduce yourself. Add a featured video telling about your expertise, experience, your business and the services you offer. It will help you connect with your audience effectively.
Add Call To Action (CTA)
Finally, add 1 or maximum 2 Calls To Action in your video. You don't want your audience to watch your video, take the information and leave. Since they are listening to you, they have already formed a level of trust with you. So, now is the time to ask them to take the next step.
All you have to do is to ask them to take an action either at the start of the video or at the end. You can ask them to "Subscribe to your Channel" or "Share & Like the video" or "Click on a link" if you are promoting something or anything else that you want them to click on. But make sure that you ASK. Because if you don't ask, you don't get and you leave the big opportunity of gaining a lifelong customer.
Bonus Tip – Post Regularly
Although I had promised 5 tips in the post, here's a bonus tip for you guys.
If you want your audience to remember you, you have to occupy their mind space. You can do that by posting engaging and useful content regularly. Your subscribers have subscribed to your channel for a reason – they want to hear more from you. So, don't disappoint them and make them Unsubscribe.
Moreover, technically Youtube will rank your videos higher if you keep updating your channel.
I hope that you found these Youtube Marketing tips for Real Estate useful. If I missed something, please share your thoughts below in the comments.
About the Author

Mukul Malik is a Real Estate Entrepreneur who likes writing about Real Estate, Finance, and Digital Marketing. He runs a popular Real Estate Blog http://assetyogi.com/ and lives in New Delhi, India.