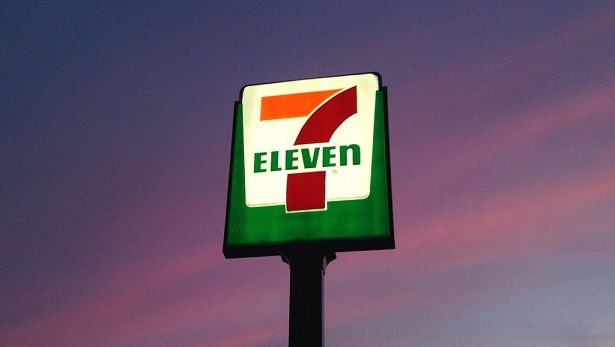 The largest convenience retail chain in the world, 7-Eleven recently celebrated the opening of its 60,000 th store. The Retail Giant which opened in 1927 started out as Southland Ice Company in Oak Cliff, Texas. In 1946 the name was changed to 7-Eleven as the stores were operating between 7am to 11pm. In 1971 the stores started staying open all around the clock.
As Part of Joint Ventures, 7-Eleven expanded in Canada in 1969 and Mexico in 1971. It expanded in Japan in 1974 as Seven Eleven Japan which was declared as the parent company in November 2005. Ever-since, 7-Eleven has opened stores in Thailand, Taiwan, South Korea, China, Malaysia, Singapore, Philippines, Australia, Sweden, Norway, Denmark, Hong Kong, Macau, Indonesia and UAE through Area License and Master Franchise Agreements. Vietnam is expected to open its first ever 7-Eleven store in the spring of 2017, thereby expanding the company's operations to 18 countries.
Joe DePinto, 7‑Eleven President and Chief Executive Officer is very proud to be a part of the retail giant. He says that 7-Eleven's growth story has been very inspiring. It started as a small local house which kept on growing over the years, store by store, country by country to what it is today as an iconic global brand. He further adds that they have always focused on staying committed to the communities they serve and by keeping themselves updated to the changing needs of their loyal customers.
In 2015, 7-Eleven opened one store every 2.5 hours, approximately 4000 Stores which is a huge achievement in itself. It will continue growing worldwide by opening stores that are close and convenient for every customer—everywhere.
Headquartered in Irving, Texas, 7-Eleven is an international chain of convenience stores which operates franchises and licenses some 56,600 stores in 18 countries. Seven-Eleven Japan Co. Ltd, its parent company located in Chiyoda, Tokyo is held by the Seven & 1 Holdings Co.
In the USA 7-Eleven sells Slurpee drinks, which was introduced in 1967 and was made up of partially frozen soft drinks. In 1976 it introduced Big Gulp Beverages and now expanded the selection to include 7 Select private-brand products, coffee, fresh-made daily sandwiches, fresh fruit, salads and bakery items, hot and prepared foods, gasoline, dairy products, carbonated beverages and energy drinks, juices, financial services and product delivery services.
You can find 7-Eleven's real estate requirements and contact information here.