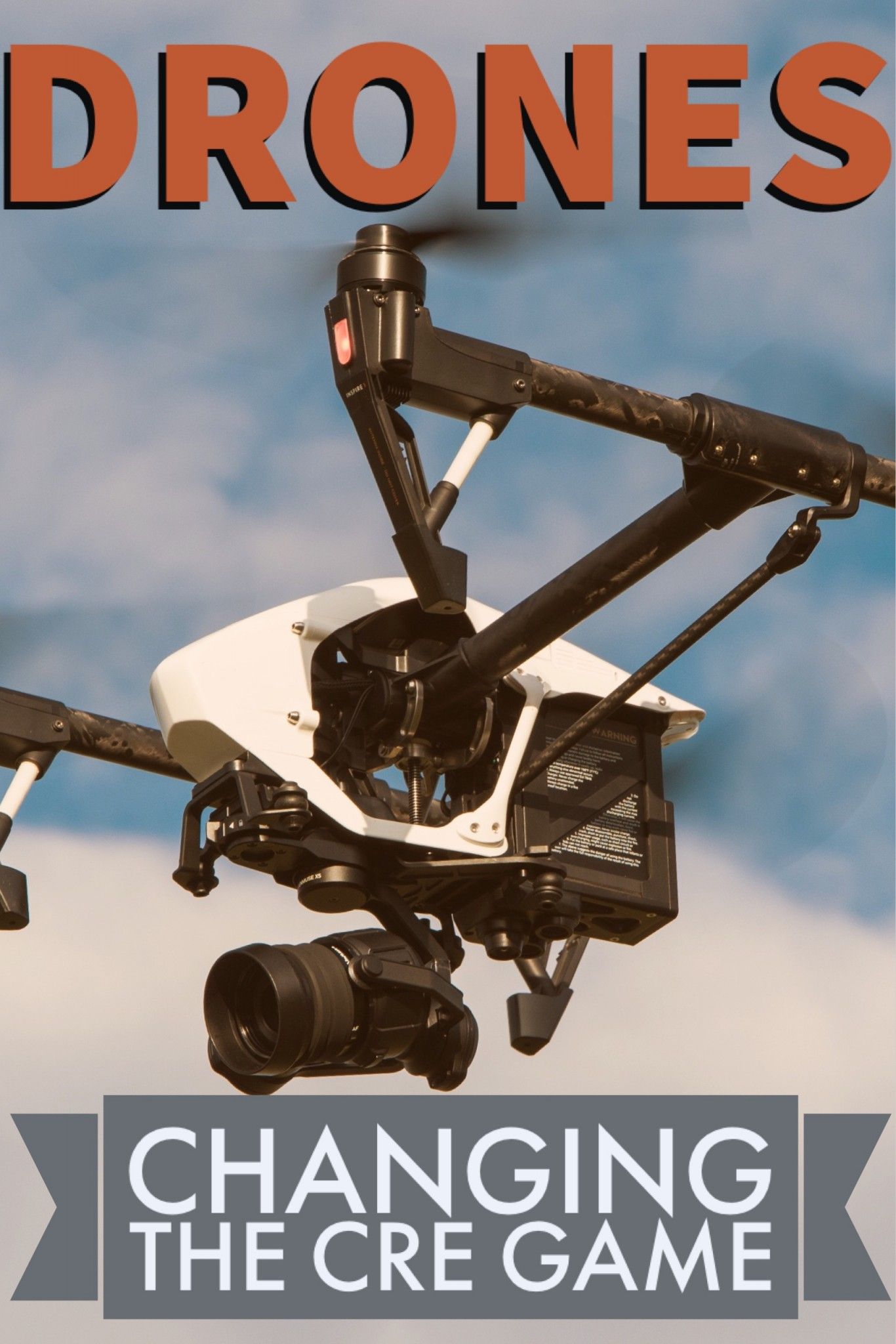 While emailing with a colleague about the potential for drone, aka unmanned aircraft systems, use in commercial real estate, it became clear that there is a huge misconception regarding how easy or hard it actually is. The consensus that we came to: it is not nearly as hard as people think, in fact, it's pretty easy, but there are some obstacles to overcome
The unfortunate part of my research has led me to this conclusion: most articles feature information on the best practices for drone use in relation to residential real estate. Lucky for us, most of the information, suggestions and ideas are suited for commercial real estate as well. According to Drone Guru's article Using Drones for Real Estate Photography, some of the best uses might be related to videos. Below are a couple of ideas they suggest and benefits they site:
They are able to move above properties to show aspects of the building, land, etc., that may otherwise be very difficult to view. While some are able to view these images through the use of Google Earth or Bing, under most circumstances, the images found on these sites are not permitted for commercial marketing uses. Having your own drone allows you to obtain and use your own aerial images, and allows you to get the exact picture you want. Some views can be featured through drone use:

Roof Top
Parking Lots
Land Layout
Shopping Center Overview

Drones also allow brokers and salespersons to create interactive videos showcasing the property in a new and innovative way. In turn, your company will also gain a reputation for great marketing materials that give an overview that is impressive, informative and realistic.
You need an operator's license (and to be at least 17 years old). For information on how to get licensed and how to get the proper permits, visit the Federal Aviation Administration (FAA) website.
Currently, the FAA is only granting permission for real estate drone use on a case-by-case basis, so the proper paperwork and licensing must be completed in order to operate and use the images from a drone. To get more information on how to petition with the FAA for permission, click here.
Although the laws are not currently standardized for commercial drone use, it is still doable if you file the proper paperwork. As technology changes, the laws and standards will eventually catch up, and when they do, you want your company to be ahead of the game and notoriously known for innovation. So, what are the best drones and how much do they cost? According to Tom's Guide, there are drone options for beginners starting at less than $100, while there are more complex ones that start at less than $1,000. For a complete list of the recommended drones, their prices, features and more, click here.