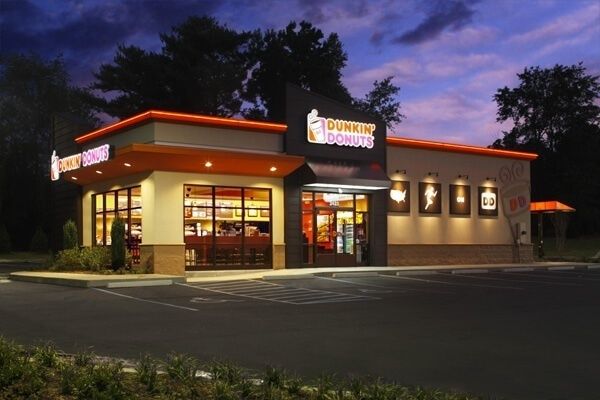 Dunkin Donuts, America's global doughnut company has confirmed the signing of multi-unit store development agreements which totals 24 new restaurants over the next several years with two franchise groups. The two franchise groups have major development plans over the next few years.
Kod Kod Enterprises, LLC, a new local franchise group, led by founders Teddy Nachmias and Stephen Silberfarb is planning to develop 12 new restaurants in Minneapolis in the northern suburbs and also the St Cloud area. It is expected to open in 2017 and the remaining ones plan to open by 2024.
VANTive Group, LLC, led by Viral Kheni, Neil Savani, Tushar Gopani and Anuj Patel which is an existing franchise group has plans to develop 12 new restaurants in Eastern Minneapolis and the surrounding areas. At present the group owns and operates five Dunkin Donuts restaurants in Chicago. The first Dunkin' Donuts restaurant in Minneapolis is planned to open in 2017, and the remaining are planned to open by 2024.
Franchise opportunities are available in the south of Minneapolis, Mankato and Rochester. Special incentives are available which include reduced royalty fees for three years and up to $5,000 in local store marketing support for timely openings. This is being done to help additional growth in the market.
Dunkin Donuts offers flexible concepts which includes free-standing restaurants, end caps, in-line sites, gas and convenience, travel plazas, universities, as well as other retail environments in an effort to make them more competitive.  Members of CREHQ.com can find the full Dunkin Donuts real estate and contact information here.
Grant Benson, CFE, vice president of global franchise and business development, Dunkin' Brands says that the continued expansion in the North Star State would be impossible without the help of their dedicated franchisees who helped them in growing rapidly in the quick service restaurant family. They are excited to enter new areas all through Minnesota as they are aware that the new and existing partners will help in bringing guests in the Minneapolis St Paul area the coffee and donuts that have kept America running for over 65 years.
Dunkin Donuts has been given a distinct new look and includes four distinct restaurant design options for franchisees, each featuring variations in layout, color schemes, graphics, textures, furniture and lighting. The designs are made to enhance the current restaurant appearance and they allows franchisees to select individual elements from any of the four options, creating a restaurant design that reflects their personal tastes and preferences, and best serves their specific restaurant size and location.
Dunkin Donuts has been serving millions of people since the 1950's and has offered guests delicious food, beverages and friendly service at a great value. It includes hot coffee, iced coffee, flavored coffees, lattes, macchiato, espresso, cappuccino, Dunkin' Donuts K-Cup pods, Coolatta frozen drinks, donuts, muffins, bagels, breakfast and bakery sandwiches.