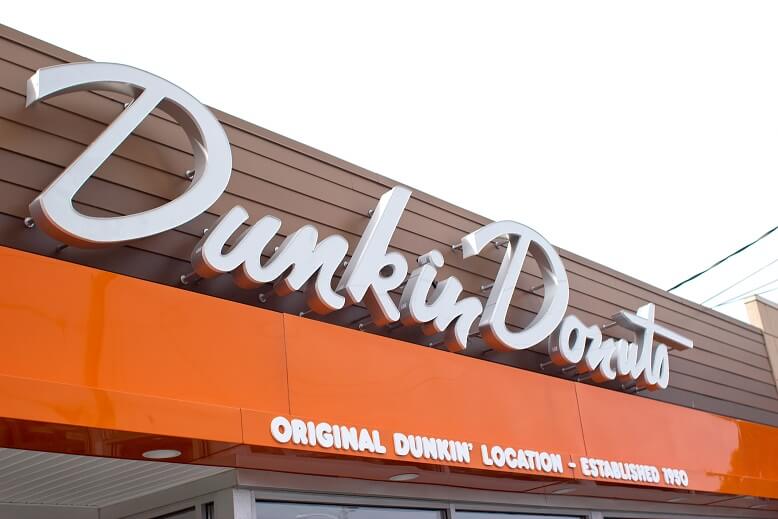 Dunkin Donuts, a leading Coffee and Bakery Chain in the US, announced today that they had signed multi-store development agreements with three franchise groups to develop 13 new restaurants in North and South Carolina in the coming years. The brand remains on track for the development of 410 – 440 new Dunkin' Donuts restaurants in the U.S. in 2015. The development plans of the three franchise groups would include:-
Alex Smigelski, Tom Carpenter and Tom Hughes of the existing franchise group Kings Point Ventures, LLC plan to develop eight new restaurants in Raleigh, N.C. An existing multi-brand unit with sister brand Baskin-Robbins in Cary, N.C. have also been purchased. The team currently operates nearly 40 other restaurants throughout Indiana, New York, Pennsylvania and Connecticut and one Dunkin Donuts location in Raleigh. Their first restaurant under this development agreement is planned to open by the end of the year, and the remainder are planned to open by 2018.
Donna and Vince Machi, existing franchisees plan to develop one Dunkin Donuts restaurant in Charlotte, which will open in 2016. They also own and operate four Dunkin Donuts restaurants in New Jersey. They had also previously signed an agreement to develop three restaurants in West Charlotte. One restaurant is open and an additional location will open before the year-end.
Coastal Franchising, led by George Ross, plans to develop four new Dunkin' Donuts restaurants in Charleston, S.C. They currently own 37 restaurants, with a number of new locations expected to open in Raleigh, Charlotte and Wilmington.
Grant Benson, CFE, vice president of global franchising and business development, Dunkin' Brands says that their enthusiastic and dedicated franchisees contribute to our brand's growth, which has helped solidify our position as one of the fastest growing brands by unit count in the quick-service restaurant industry. They are thrilled that the franchisees have chosen to expand in the Carolinas.
At present there are more than 370 Dunkin Donuts restaurants located throughout the Carolinas and it continues to recruit franchisees in Greensboro and Wilmington, N.C. In a bid to help growth in North Carolina, special development incentives are available which include reduced royalty fees for three years and up to $5,000 in local store marketing support for timely openings.
Dunkin Donuts competitiveness has led them to offer new concepts for any real estate format including free-standing restaurants, end caps, in-line sites, gas and convenience, travel plazas, universities, as well as other retail environments.
Its new look includes four very distinct restaurant design options for franchisees, each one featuring variations in layout, color schemes, graphics, textures, furniture and lighting. These designs enhance the restaurant appearance, environment and layout to serve people all day long.  Dunkin' Donuts allows franchisees to select individual elements from any of the four options, creating a restaurant design that reflects their personal tastes and preferences, and best serves their specific restaurant size and location.