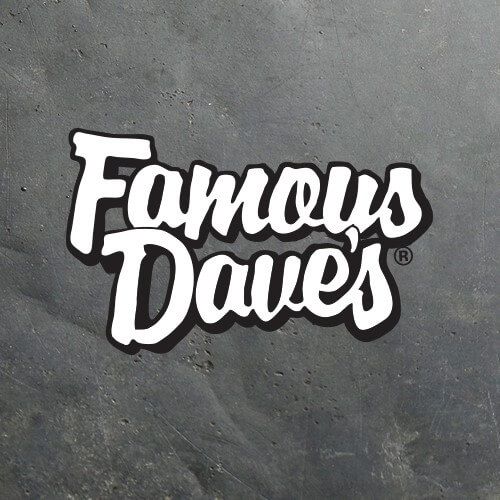 Famous Dave's of America is a chain of barbecue restaurants in North America. It is known for serving its famous pork ribs, chicken, beef brisket and varied flavors of barbeque sauce. It was started by Dave Anderson near Hayward, Wisconsin in 1994, who served as the head of the federal Bureau of Indian Affairs from the year 2004 to 2005.
Throughout 2014, the restaurant chain grew through the Midwestern United States including Puerto Rico. It has 200 locations in 34 U.S states and one Canadian province, as of December 2012.
The first restaurant of the chain which was Famous Dave's Bar-B-Que in Harward, Wisconsin was destroyed by fire on the morning of November 3, 2014. The second restaurant located in Linden Hills, in the neighborhood of Minneapolis was opened in 1995 was designed as an old fashioned roadside BBQ Shack. In the year 2014 it was closed down for redevelopment to be converted into a denser condo/retail project.
The third restaurant was opened in 1996 at the Calhoun Square development in Uptown Minneapolis and was designed as a Blues club, Famous Dave's BBQ & Blues. It remains in operation.
This content is available to all

paid

 subscribers:

Space requirements
Specifications for submiting a property