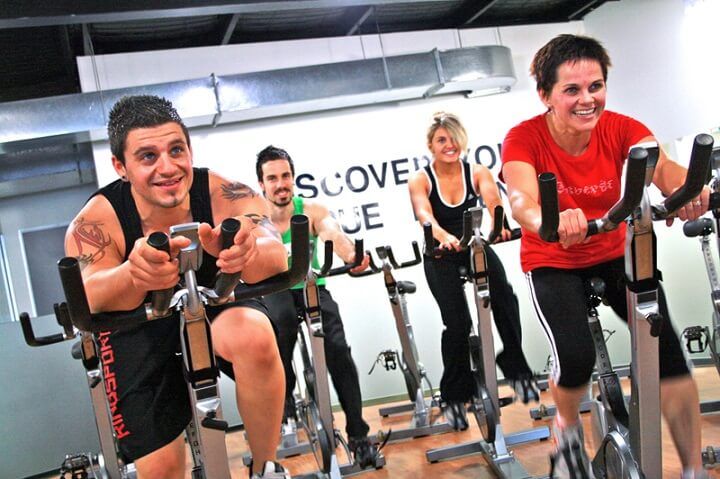 Whether you're someone who enjoys spinning, or someone who would rather get your physical activity in other forums, you can't deny that indoor cycling classes (sometimes referred to as "spin" classes) are here to stay.  With the emergence of specialty gyms across the country, like Flywheel Sports, SoulCycle and JoyRide, just to name a few, it's no surprise that more and more savvy business people are getting in on the action.  So, why the new fad?
According to Spinning.com, there are a plethora of reasons ranging from different physical and mental benefits to convenience.  Once we explore the reasons why indoor cycling studios are so popular, we will be able grasp the need to understand their retail requirements, which as real estate professionals, might be easier to comprehend.
Of course, the most obvious reason to partake in indoor cycling is for the health benefits.  These benefits can range from an increased metabolism to a healthier cardiovascular system.  While many people like to spin in order to sustain their health, others have goals like weight loss or diabetes prevention, and spin classes prove to be an excellent forum for both.  Additionally, spin classes are very low impact on joints, expanding the array of those who can join the classes to a larger age group, body type, etc.
There are also tons of mental benefits to attending an indoor cycling or spin class.  Instructors are extremely motivational, using techniques ranging from "positive feedback, challenges and motivating music," according to Spinning.com, continued with the notion that "rider must meet their own individual exercise goals, increasing pedal resistance along the way."  As these riders reach their own goals, the after effects usually result in an overall feeling of happiness and a decreased level of stress and/or depression as well as fatigue.  
The last reason is all about convenience.  You don't need your own bike in order to attend and indoor cycling class, you just need the shoes.  Traffic is never a problem; you won't have to battle automobiles on the road, or other bikers on a path.  All of these reasons combined play into why spin classes are becoming more and more popular by the day.
The short of it in regards to real estate… Here's what a spin class studio typically requires:
2,500 - 5,000 Square Feet (Smaller for Non-Chain Studios)

Plentiful On-Site Parking (for Suburban Markets)

Like Co-Tenants and/or Neighboring Retailers - For example, health food stores, specialty athletic gear, etc.

Affluent Community (depending on brand)