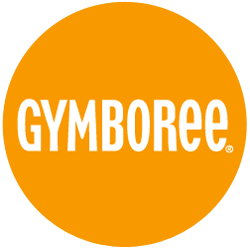 Business Profile:
The modern parent doesn't have to think hard in order to find play or music classes for their infants or toddlers, we just have to Google and find our nearest Gymboree.  However, prior to 1976, that was not the case.  Founder, Joan Barnes, saw a huge gap in the infant and toddler market, one she planned to fill with the inception of Gymboree.  
Gymboree was a success from the start and within two years of their initial "test" class, they started to franchise and expand.  After being in business for thirty five years and growing to include 700 locations throughout 40 countries, they continue to strive towards providing parents, caregivers and children with a variety of classes and activities.
The model for Gymboree's classes is based on not only the child's age, but also their developmental stage; classes are referred to as "levels".  While most competitors' classes are based solely on age, Gymboree's "levels", and when you move into the next, is also depended on development.  Classes include music, arts, and school skills.  While many classes are designed for babies and toddles, Gymboree offers drop-off and non drop-off classes for older children.
Franchise Contact Information:
P: (415) 278-7925
This content is available to all paid subscribers:
Real Estate Information Provided:
Sq Ft and size requirements
Sign up or log in HERE.