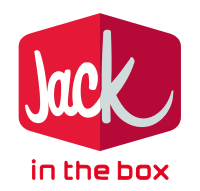 Guam – Jack in the Box, a San Diego based fast food chain is set to open a new restaurant in Guam this summer. Construction is already underway at the 2,500 sq. ft. location for the new restaurant which is located within the Shell Gas Station complex in Upper Tumon. The Guam location is anticipated to cater to both drive-thru and walk-in customers and will operate 24/7 featuring the chain's famous Jumbo Jack, Sourdough Jack, 100% Sirloin Burger and the Ultimate Cheeseburger as well as the local cuisine such as SPAM Croissant, SPAM Platter, Portuguese Sausage Platter and Teri-Jr. Jack.
Blue Pacific Management, the franchisee of Jack in the Box in Hawaii has partnered with IP&E Holdings, LLC, (IP&E Guam), the operators of Shell Gas Stations in Guam. The Shell Gas Station complex that sits on top of a prime 8,000 sq. meters property along the southbound Marine Corps Drive in Upper Tumon, south of the Rt. 16 intersection and opposite the Bank of Hawaii will offer various state-of-the-art outlets including convenience stores, gas and car wash facilities.
"We are very excited to be partnered with IP&E and opening our first location in Guam," Donna Yano, vice president of Blue Pacific, said. "The new restaurant will offer high-quality products and great customer service. It will hopefully be the first of several Jack in the Box locations in Guam."
Jack in the Box Inc. runs and franchises Jack in the Box restaurants across the globe. The chain currently boasts of more than 2,200 restaurants in 21 states. In readiness for the Guam's Jack in the Box summer opening, the chain has already posted adverts seeking for qualified candidates to fill various managerial positions in the new restaurant.