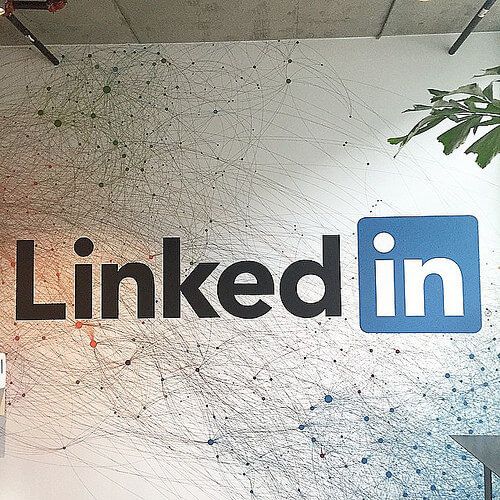 LinkedIn has been likened to the Facebook of the professional world.  When googling what LinkedIn is, it's defined as a "business-oriented social networking service."  Pretty straight forward.  We are all generally business-oriented.  But, it's when you think of different types of business and how it can be used effectively, one can get a bit, well… disoriented.  
As we are in the business of commercial real estate, I thought it'd be best to explore the possibilities that LinkedIn can be used for on a smaller scale, whether that's for a smaller real estate company or a personal account.  Marketing spaces, posting job opportunities, listing your expertise, getting in touch with other professionals and so much more.  Here are some of the more practical reasons a real estate professional would use LinkedIn.
Firstly, the best thing you can do with LinkedIn is making sure to build and effective and accurate profile.  It sounds ridiculous, but make sure profile picture is professional and recent.  It always nice to put a name to a face, and it's also important that your picture depicts you in the best light.  Superficial, yes, but it's also a necessary evil.  Your expertise should be listed as well.  This will give viewers an idea of what you're good at as well as an opportunity for others to "endorse" your skills.  Lastly, your profile should have your work experience, much like a virtual resume.
Another aspect to LinkedIn is getting the word out there about yourself and your business.  Not only does LinkedIn have a "Share an Update" option where you can post plenty of different types of statuses, but there are also options to "Upload a Picture", perhaps of a new property listing or event your company took part in, as well as a "Publish a Post" option, to post new listings, retailer information, job openings, etc.   
Making connections with other professionals is a great use of LinkedIn.  Getting in touch with other real estate professionals is an important part to our business, whether it be with landlords, property managers, other brokers or retailers.  Many times, emails and contact information is not easily accessible through a typical internet search, but you are often able to find a link to that person's LinkedIn page (see what I did there?).  Now, unless you also have a LinkedIn account, you are unable to access that information or utilize their InMail feature, which allows you to send a message through the LinkedIn website.  There have been many a time that I've  reached out to brokers, landlords, property managers, etc., in order to get further contact information or information on a site or retailer through LinkedIn.  Additionally, connecting with other professionals allows you to stay in the know when it comes to their business, deals, events, etc.
Here are some great examples of companies using LinkedIn to better their commercial real estate business:
Ripco Real Estate Corp.

CBRE

Jones Lang LaSalle

Cushman & Wakefield

Sperry Van Ness
Now, of course, there are more tools and tricks to using LinkedIn, but these are the most applicable ones to the commercial real estate world on both an individual and company wide basis.  If you do choose to use LinkedIn, I highly suggest using it in unison with your company's website.  The more internet traffic you can drum up for your firm, the better!