Massive new park creates huge boom for commercial real estate in Tulsa, OK.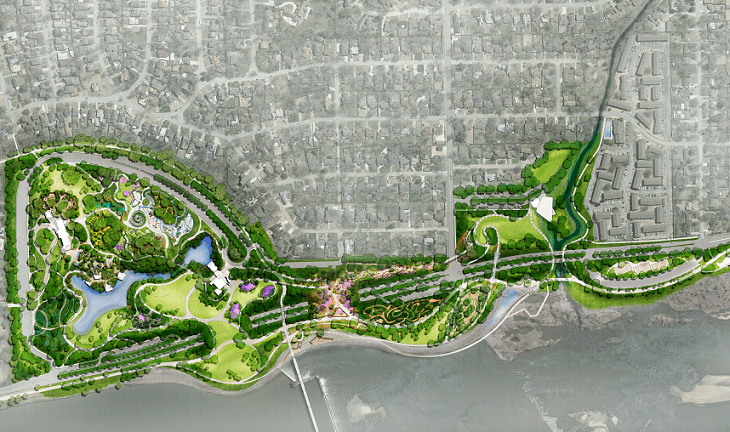 Tulsa's commercial real estate boom continues its incredible growth as plans for a new $350 million waterfront park along Riverside Drive were unveiled to the public, giving the city yet another wonderful opportunity to attract more people and companies.
Called "A Gathering Place For Tulsa," the park will connect three waterfront areas into one cohesive place for families and businesses alike to intersect. Plans and artist renderings were made open to the public in June by The George Kaiser Family Foundation, which made a $200 million donation toward the creation of this park.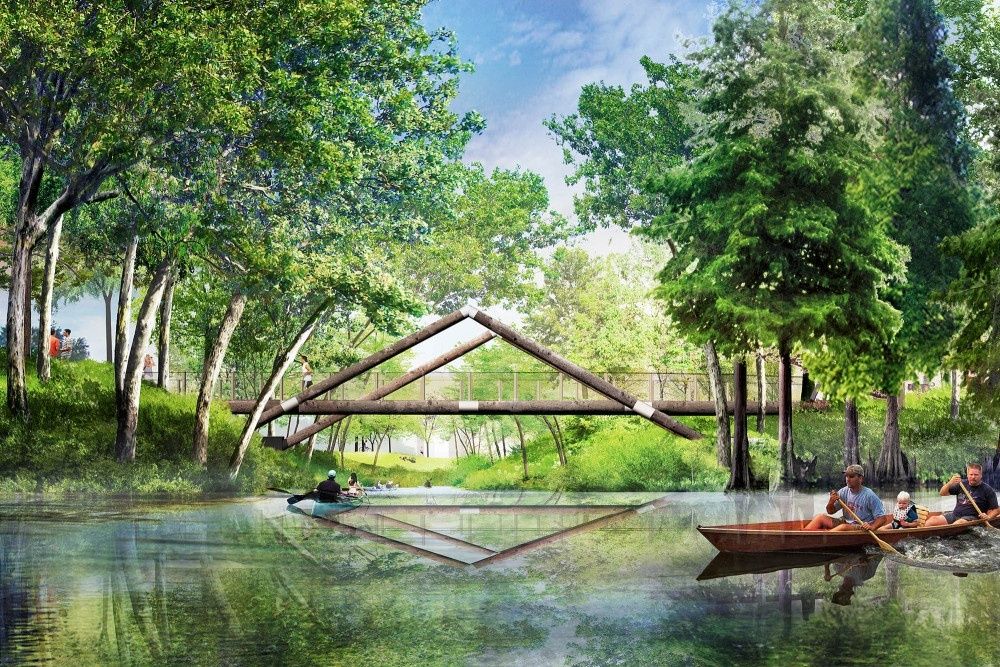 Upon completion, the waterfront park will stretch along 100 acres of the Arkansas River.
In fact, the park will bump up against the Brookside neighborhood, which stretches along South Peoria Avenue from 31st to 51st streets, east to Lewis Avenue and west to Riverside Drive. Marketability of homes in this area has increased since the park's construction has been going on, picking up since 2015.
Housing prices have ranged from $400,000 to $700,000 in and around the area. In fact, some homes around the park area have been razed, rebuilt, and sold at higher prices.
Both realtors and developers have been seeing an upgrade in activity from Cherry Street to 47th Street in the Brookside area. Some of them also have said business has been booming between Riverside and Peoria for a good period of time.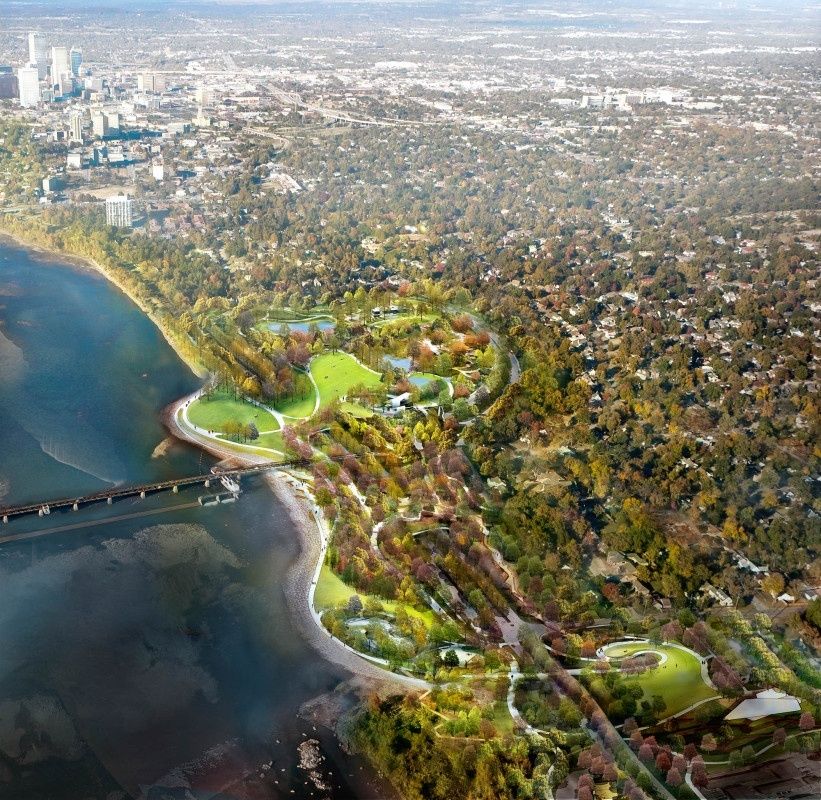 The waterfront park is believed to be the most expensive privately-funded park in the entire United States. Tulsans were quite excited to see the plans, even though they were in the design stage alone.
Michael Van Valkenburgh and his team of landscape architects at Michael Van Valkenburgh Associates in Brooklyn, N.Y., created the final design for "A Gathering Place For Tulsa."

A main piece of this park will include a football field-sized bridge which will cross Riverside Drive, allowing traffic to flow underneath it unabated. Other elements include playgrounds, a skate park, and vast amounts of green space.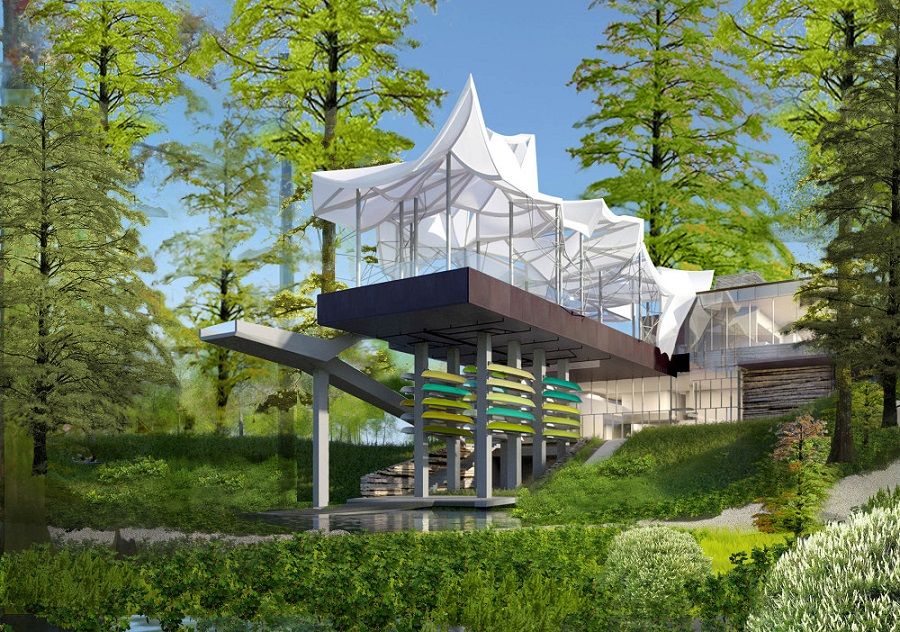 Six playground towers are already in place, and they will be the largest structures in the entire park. These wooden-and-steel towers include a water tower which has been custom designed for "A Gathering Place."
Parks are known to help provide a solid anchor for active communities, helping property values to rise along with giving local businesses a major boost. One of the biggest deals about this waterfront park is it will continue Tulsa's rich history of improving upon its architectural and cultural institutions.
The park will also help broaden a connection between nature and Tulsa's fabulous urban setting. Once everything is completed, the Kaiser Family Foundation will take on responsibilities for maintaining the park's cleanliness and upgrades where needed.
When completed, it will feature something for everyone. It also will be an attractive driving force in Tulsa's Midtown area for both businesses and families. The park's amenities, combined with the ongoing need for companies to provide quality outdoor spaces for their employees, are ultimately a win-win situation. Tulsa's rich history also provides a powerful backdrop for families looking to plant themselves near a growing, flourishing part of this Oklahoma town.  It will be very exciting to see its completion and its effect on the city.
Author's Bio

Daniels Greer Properties LLC was formed in 1998 by William Daniels and Amanda Greer Duenner. The Company specializes in tenant representation, site location and development for medical/office buildings, as well as commercial real estate in Tulsa. For More information visit http://www.danielsgreerrealestate.com/.