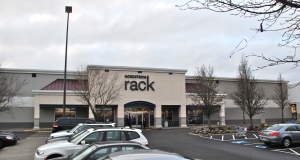 East Bay Bridge Shopping Center, owned by Federal Realty Investment Trust, will soon be home to a new Nordstrom Rack. Known for turning commercial real estate into exciting retail destinations, Federal Realty will expand and enhance East Bay Bridge Center's retail presence with the trendy and popular apparel, accessories, and shoe store.
Scheduled to open in the fall of 2015, Nordstrom Rack at the East Bay Bridge Shopping Center will be a 38,000 square foot retail store attracting customers throughout the Bay Area region, including major cities Emeryville and Oakland.
East Bay Bridge Shopping Center is located at the intersection of highways 80 and 580, near 40th Street and Hollis Street.