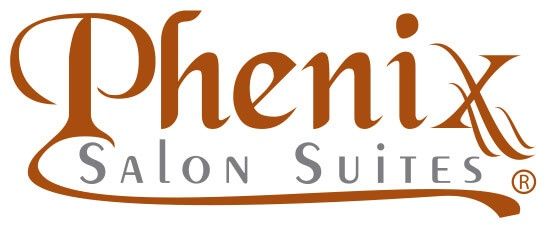 Phenix Salon Suites has been around for a long time, so they know what they're doing when it comes to hair. Just ask founder and hair expert, Gina Rivera, who has been working in the salon business nearly all her life, and still cuts and colors hair to this day, along side her veteran stylist father. In 2003, along side her husband and co-founder, Jason's side, the very first Phenix Salon Suited opened in Colorado Springs, named for their son, Phenix. Soon after, in 2009, the second location opened. Fast forward to 2016, there are 183 Phenix Salon Suite locations with a plan to open an addition 70 within the next twelve (12) months, and they are currently working to develop a line of high-end hair and skin products under the Phenix brand.
What sets Phenix Salon Suites apart from it's traditional hair and beauty salon counterparts, is it's open-floor, booth-rental layout, which allows beauticians, hairstylists, manicurists, etc., the freedom to work for themselves. With affordable month-to-month leases (utilities included) and a plethora of amenities, including but not limited to a receptionist, free Wi-Fi access, on-site laundry, credit card services, break room and equipment, Phenix is a great opportunity for those looking for a home in the business of beauty. Additionally, the Phenix National Training team offers free professional training to all stylists.
Gina and Jason also work to raise funds for their newly established foundation honoring Gina's mother. Their "Cut Out Cancer" campaign will be featured at all of their locations.
Additional Information: Phenix currently has a 100% success rate in their existing 183 locations. They are looking to open an additional 70 locations within the next twelve (12) months. 
This content is available to all FREE subscribers. Sign up or log in HERE.
Site Requirements / Criteria Provided:
Square Footage
Lease Terms
Parking requirements
Building Height requirements
Location Preference
Contact Information Provided:
Name
Phone Number
Email Address