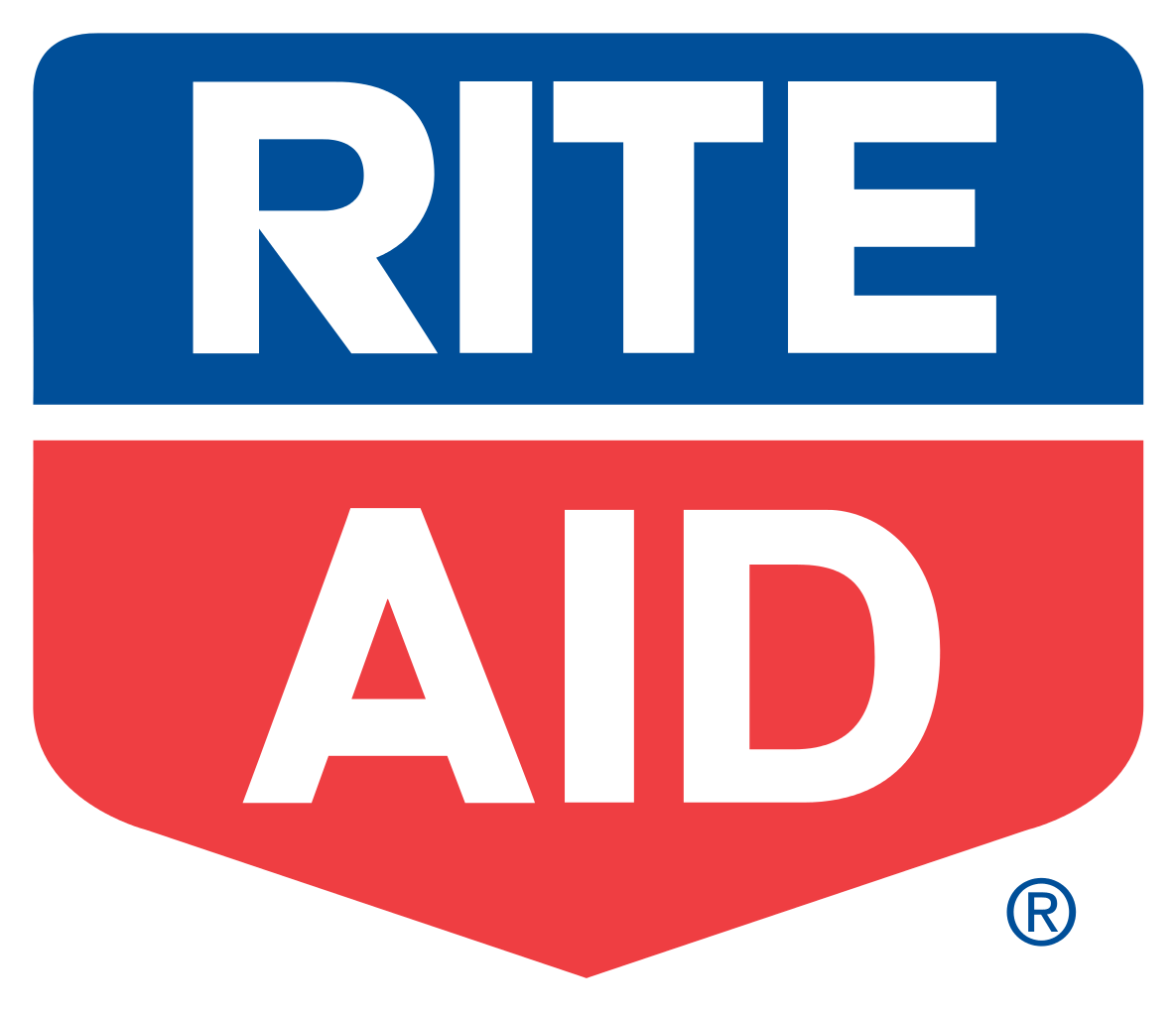 Business Profile:
Started in 1962 in Scranton, Pennsylvania as Thrift D Discount Center, Rite Aid became Rite Aid six years later after expansion and acquisitions throughout the Northeast.  By the time the 1970s rolled around, Rite Aid was ready to start trading on the New York Stock Exchange (they had started trading and offering public option on the American Stock Exchange in '68).  
Right before the twenty year anniversary of their inception, Rite Aid had grown to over 250 store locations throughout ten states and passed $1 billion in sales.  As Rite Aid moved into their twenty fifth year 420 stores throughout Florida, Maryland, Washington D.C., Delaware, Indiana, New York, Ohio, Virginia, West Virginia, North Carolina and Pennsylvania are acquired, bringing their store count to over 2,000 locations, which at the time, was the most nationwide.  
In 1999, Rite Aid took on a strategic partnership with General Nutrition Companies, Inc. (GNC) and launched a new management team to aid in executing a turnaround plan.  By 2004, their new strategies were underway, some of which included: "a comprehensive focus on patient health and wellness programs, including heart health and allergy awareness, oral and skin care, diabetes and weight management, successful private late launches, and effective promotional and seasonal programs," (riteaid.com).
Shortly after acquiring Brooks and Eckerd, RIte Aid launched their free customer rewards program called wellness+, which is now noted as the best loyalty program for a drugstore chains.  Most recently, Rite Aid updated their entire private brand with new logo, brands and offerings as well as introduce a new rewards program wellness+ with Plenti, which accrues points based on purchased to be used at a later date or different location in addition to the already available benefits of wellness+.
There are currently 4,605 Rite Aid locations throughout the United States of America.  As of 2012, John Standley is at the helm of Rite Aid as the Chairman and Chief Executive Officer.

This content is available to all paid subscribers:
Real Estate Information Provided:
Sq Ft and size requirements
Lot requirements
Property preferences
Additional info provided
Demographics
Lease Type & Terms
Target Expiation Area
Contact Information Provided:
Name
Emails
Phone Number
Fax Numbert
Address
Sign up or log in HERE.