If you grew up with a pool in your backyard, then you know how much fun it can be to have access to the cool refreshing water in the summertime. A pool helps make the sting of the summer heat more bearable, and a pool is an amazing asset for having friends over. But, as an investor in search of that next great deal, is a commercial property with a pool a wise investment or could it be more trouble than it is worth? Before you toss money at a property with a pool, here are a few things to consider.
Advantages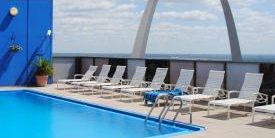 Image credit: Poolside Corporate Housing
While pools are commonly associated with hotels, apartment complexes, and rec centers, a wide variety of industries benefit from the addition of a pool. Because pools provide options for low-impact exercise, hospitals, rehab facilities, gyms, and assisted-living facilities like to offer access to a swimming pool. It's also becoming increasingly popular for businesses to truly invest in the workplace experience they provide employees. Large, campus-style organizations have on-site swimming pools and gyms, which is a great bonus for employees who want a lunchtime swim. 
This holds especially true for residential rental properties, where families and singles are all likely to frequent the pool. But if your target market is college-aged young adults, pools can be a big part of their social lives and serve as a gathering point.
The takeaway here is that pools are a definite selling point for attracting people to your property. People appreciate amenities when they are shopping around for a place to live, work out, or seek physical therapy. So with a hot tub and swimming pool on-site, you're investing in additional luxury amenities that people are often willing to pay more for.
Disadvantages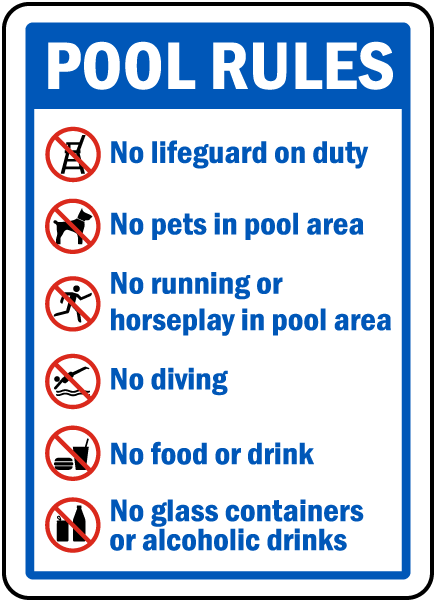 Image credit: Swimming Safety Sign
When you own a property with a pool, you are partially responsible for the safety of those who use it. Post a list of the rules and a disclaimer for use of the pool. Before you allow anyone to access the pool on your investment property, you must be aware that there has to be posted rules and a legal disclaimer to protect you from the potential for legal action due to someone else's horseplay.
Keep in mind that if your target market is low- to middle-income, you're likely not to get enough of a return on the investment to make the maintenance and repair costs of a pool justifiable. Pools require all kinds of maintenance every year, including:
Water hardness testing

Chlorine maintenance

pH checks

Alkalinity checks

Plaster repair

Filter maintenance/repair

Heater maintenance/repair
If you choose to go this route, hiring an experienced pool maintenance company is a must.
Liability Concerns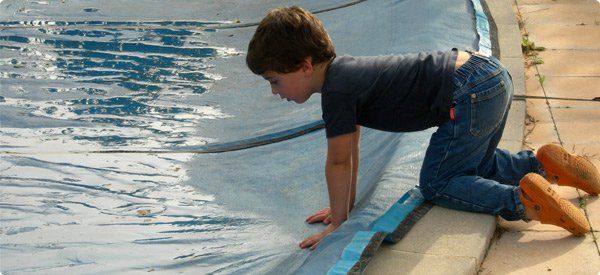 Image credit: Swimming Pool Accidents
Swimming pools are among the leading causes of death for children in the United States, so if you choose to invest in a property with a pool, you must consider how you will go about mitigating that liability. While liability insurance is great for protecting you against legal damages due to the use of the pool on your property, you must ask yourself if this is an added ongoing expense that you want to shoulder.
If you are not into holding a commercial property for the long term, then this could be a financial concern that may dissuade you from the purchase of this kind of commercial property. But if you are okay with the added expense of liability insurance, then a commercial property with a pool might be right for you — especially if it can help you to earn an excellent rate of return on your investment.
Summary
While there are different commercial real estate opportunities to consider, a property with a pool comes with its own set of problems and potential advantages. As an investor, weigh the pros and cons before making a commitment. A pool not only comes with liability concerns, but there are maintenance concerns and servicing costs that may not be covered in the fees you collect each month. However, properties with swimming pools and hot tubs also tend to sell better, so the choice is yours.