Canada, although a small country has in the last 3 years, seen its commercial real estate build momentum and assert itself on the world stage. It has strived to become one of the four countries to have a back-to-back high financing volume. According to CBRM Canada has the potential to set a new record for yet another year consecutively. Technological innovations, commercial diversification, and real estate institutionalization are cited to be at the center stage in shaping both its physical and digital presence.
If you are an established American commercial real estate investor who is seeking new market, or just new to this and want venture into commercial real estate, read on. We have listed some of the best Canadian markets for commercial real estate markets that experts believe will to make a huge return on your investment.
Vancouver Commercial Real Estate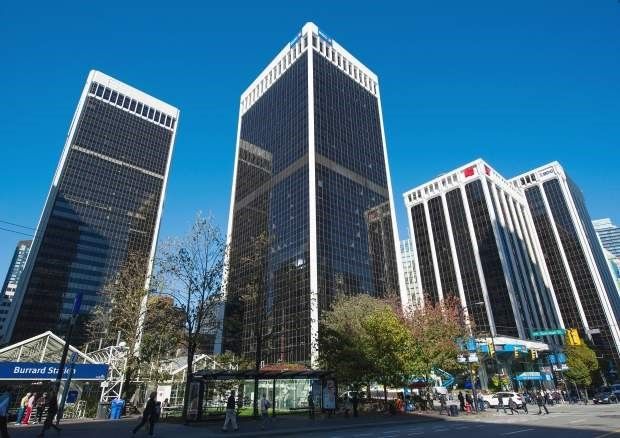 According to the Canadian outlook 2018, Vancouver saw an increase in commercial real estate investment up by 44.9 percent from 2016 to $11.7 billion in 2017. This increase is said to have been driven by unique demand coming from both private and foreign investment.
Mount Pleasant and Broadway corridors are technology sweet spots and cater well to Vancouver tech tenants who constitute a large part of the overall office landscape. The clustering has attracted both the local and international firms most notably from China, as well as other parts of the world.
The manufacturing industry in the North American country has over the years has experienced low productions. However, the country is still stable economically. The reason behind this is the influence e-commerce and logistics has played over the last decade.
Another interesting fact is the huge number of Chinese investor who are already invested or are continuing to show the interest in the commercial real estate here in Vancouver.
Since the beginning of 2016 the private and institutional Chinese investor has invested huge amount in acquiring Vancouver commercial real estate more than residential because of the foreign taxes imposed by the BC liberal government on Vancouver residential properties in the lower mainland.
According to Richard Morrison, Vancouver Realtor, "because of a 15% foreign-buyer tax for Metro Vancouver residential market in august 2016 (which has now been raised to 20%), the overall Chinese inquiries in to the Canadian commercial properties (as opposed to residential real estate) has continued to increase."
Surely, there must be a reason behind the Chinese love affair with Vancouver. One of these reasons is low Canadian dollar that has given the Chinese investors more purchasing power. The Chinese RMB has stabilized against various currencies except for the US dollar.
Secondly, the Chinese see Vancouver as considerably less expensive compared to other global cities. Vancouver is also one of the best cities to live in. And the global perspective is that here you are sure to get wholesome price per square foot. .
Given all the reasons, Chinese investment in Vancouver has most definitely affected the prices of commercial real estate. Making it a hotbed. This is the reason why many investors including US investors, have started eyeing the piece of cake. In the next 5 years, the prices will be on a totally different level. Traditional methods of pricing commercial properties have gone out the window as the Chinese see Commercial properties in Vancouver as a bank.
Another reason why commercial real estate is preferred in Vancouver is due to the impressive performance by luxury stores like Van Cleef & Arpels and IWC Schaffhausen in Vancouver. The presence of these retailers has driven up rents. Land scarcity within Vancouver pushes land values up and as a result, leads to entrepreneurial industrial developments
London Ontario
Over the last couple of years, London has seen an increase in tech-occupied space. Canada's fastest growing companies in such as Big Viking games and Blue Bubble and Big have their home based in London. And like the rest of the country, London is not just turning it's old factory buildings into warehouses, to cater for its online purchasing purpose it is also turning these facilities into recreational facilities.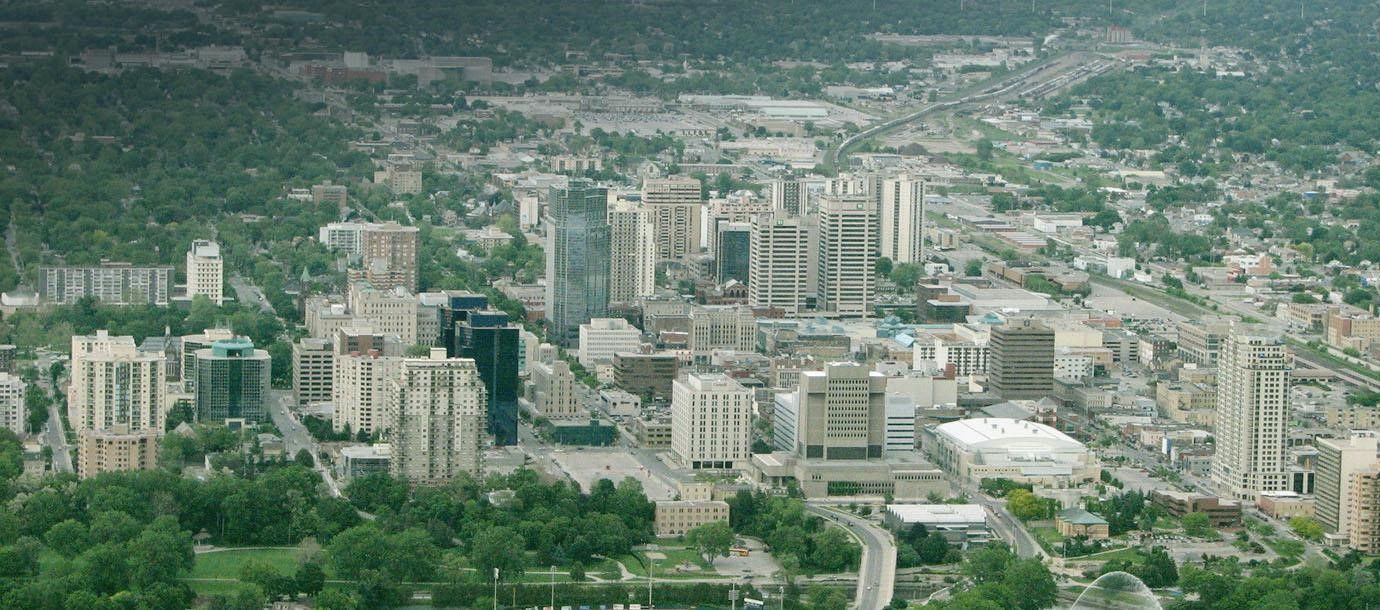 The East city, for example, has repurposed the former Kellogg's factory into a large entertainment space. The trend is likely to continue due to land scarcity and high value of acquiring the land. There is also an increase in demand for vacancy rates and brick-and-beam space. This will likely continue to drive the market for the same.
High-quality industrial space demand is strong as ever but the supply is inadequate supply. Over the coming years, London will see an increased industrial development industrial market to meet the demand.
Calgary Commercial Real Estate
Calgary's economy GDP grew by 6.9% last year and is expected to continue growing in 2018. Major categories such as fitness, food, health, and wellness continue to demand commercial spaces. This has led to investment activity in 2017 and is expected to continue the same trend 2018.
Edmonton is starting to see the institutional interest for appropriately priced assets. After a period of almost exclusively private buyers for the last 3 years, due to lack of core product, the interest in the area has gained momentum again. The increase in oil price is another aspect that has seen space requirements for energy tenants rise. This is because the companies are restructuring to provide more efficiency.
Edmonton's economic fabric is steadily leaning towards value-add industries. This has led to business and professional service sectors such as health and technology as well as law to spur office leasing activities. Other industries space has been driven by tenants in areas such as mining, cannabis, cryptocurrency, automotive, construction and indoor recreational industries.
Kitchen-waterloo- Cambridge
Demand for office market is very high in Waterloo. This demand is driven by massive growth in the technology sector and e-commerce.
Statistics also show that the country falls closely behind 7.9% of online purchases after the US with 9.0%. The old industrial buildings are being converted to accommodate same-day delivery and disbursement of those products.
Waterloo is home to a large number of manufacturing companies. This makes the costs of land associated with land to continue to rise. Investment volumes increased by 63.5% year-over-year in 2017, rounding to a staggering of $1.8 billion.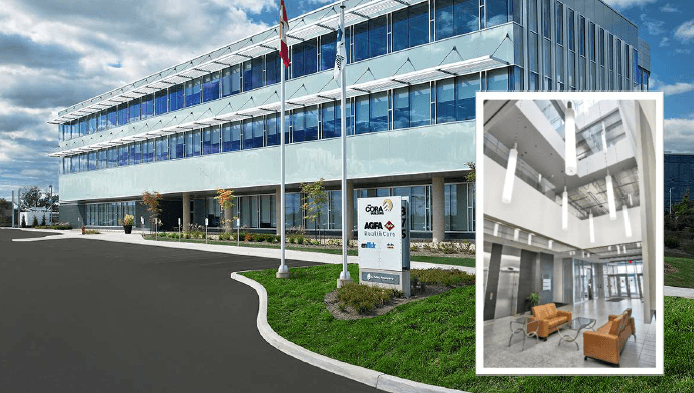 The growth was driven by industrial and land investments. Perhaps one of the most notable trends in the region is the residential diversification, to provide for on-site amenities. Both the federal and provincial government has plans on providing grants aimed at facilitating job growth and creation. The government also will be funding research within the industrial sector. These financial incentives, will tremendous boast which will result.
One of the factors that cut across the best markets for real investment is the presence of colleges and universities. These areas attract a huge number of students from across the globe in search of quality education. The students may eventually end up living in Canada. This influx will demand more real estate investment.
It is possible that 310,000 more people will become residents or citizen of Canada by the end of 2018. These people will need shelter and school to accommodate. Moreover, since the majority of the immigrants are adult they will likely be working. This means there will be the need to have extra offices to work from.
The fact that Canada has experienced an upward spiral in the past three years and remained stable during the 2008 recession, investment in the country is likely to have higher returns than any other part of the country in the world.