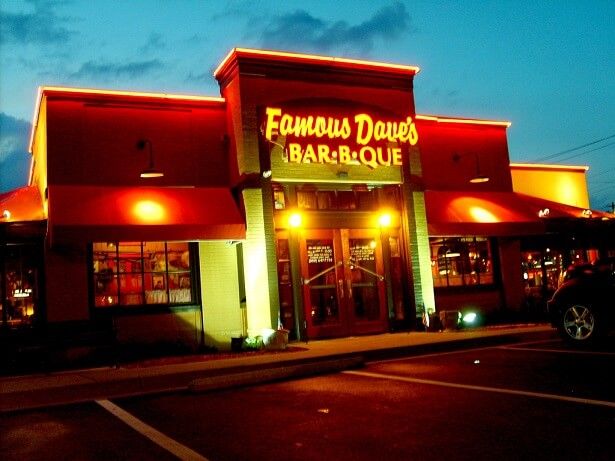 Famous Dave's Of America, Inc has announced an International Franchise Agreement to open world famous BBQ restaurants in the United Arab Emirates. This would be the first expansion for the brand outside North America. Famous Dave's has partnered with Tablez Food Company for opening four locations in the United Arab Emirates.
Tablez Food Company is a development firm which specializes in food and beverage concepts. It has developed a trademark for exceptional food quality and is dedicated to innovation and is always developing new concepts. These features have helped them in bringing about a change in the experience in this region. Famous Dave's is the franchise groups' first and only BBQ concept in its portfolio.
Adam Wright, Interim CEO of Famous Dave's of America, Inc says that the international Franchise expansion plan is a vital partnership for Famous Dave's and they are thrilled to bring the authentic award-winning All-American Legendary Pit Bar-B-Que to the region. They are happy to collaborate with Tablez, which is the best food and beverage group in the UAE since this partnership will provide customers with world-class Bar-B-Que dining experience specifically customized for the United Arab Emirates.  
Shafeena Yusuf All, CEO of Tablez Food Company says that their vision is to become a leader in the food & beverage retail sector by bringing in world-class brands to the region. They want to bring in Famous Dave's food quality great tasting BBQ and reputation for excellence make them an ideal brand to introduce to UAE. They are excited to be the first to bring an out of the world BBQ experience that will delight the guests and make them come back for more.
Famous Dave's new franchise partners expect to open their first location in Abu Dhabi in 2016. It will continue to actively seek qualified multi-unit franchise partners to introduce and develop the brand in key growth markets.
Famous Dave's has been chosen as America's favorite BBQ restaurant. Its hand rubs each slab with spices, slow smokes them in a pit of smoldering hickory like the champion pit masters in the South. Till date, they've won more than 700 awards. As of now, Famous Dave's has 180 restaurants, including 44 company-owned restaurants and 136 franchise-operated restaurants, located in 34 states, the Commonwealth of Puerto Rico, and 1 Canadian province.