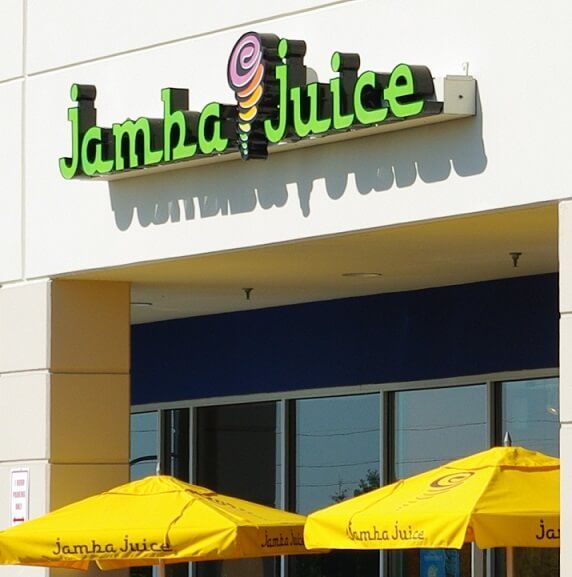 Jamba Juice's new location will open in heart of greater Milwaukee, downtown, next to Jersey Mike's at East Pointe Commons. Jamba Juice's first location was at Mayfair Mall in Wauwatosa in 2013 and the second one opened at Brookfield Fashion Center.
Jamba Juice offers a variety of healthy breakfast, snacks and tasty lunches, though it is better known for its juices and smoothies. The latest addition is the launch of a new line of organic, non-GMO, ready to drink cold pressed juice blends.  
This week the lease for the 1098 square foot space at 544 E Ogden St was signed and the new location would be the third in the area under the ownership of Jamba franchise partners, Tom Gaeta, Matt Geik and Jamie Newton of G&G Juice Company of Wisconsin, LLC.
Bruce Westling, a principal of NAI MLG Commercial said that MLG Commercial is proud to represent Jamba Juice and to have worked with Mid America Real Estate who represented the property owner. Kevin Schmoldt was the broker for Jamba Juice at MLG Commercial.
Matt Geik, managing owner of G&G Juice Company of Wisconsin, LLC says that they believe that downtown Milwaukee is going up in development as far as new housing options are concerned with a growing business community. The developments are going to create a community in the downtown area that would really require a Jamba Juice outlet.
People living in this area have made it an exciting place to live and they are the ones who are developing lifestyles that are about being out and about and active in the community.
As per statistics, there have been 807 Jamba stores in the United States, out of which 601 are franchise operated stores, and 206 are company owned as per June 30 2015. Among these the company boasts a portfolio which has a variety of formats including stores, smoothie stations and JambaGo units that deliver in a variety of locations.
Mr Geik says that they regularly receive requests from people for downtown location so they are very excited to offer customers what they have been really looking for. Jamba Juice wants to fit into people's lifestyle and attract new customers and provide them with great offers. In the coming weeks Jamba Juice will be posting hiring information for the new Downtown location.
Members will find real estate requirements and contact information below: